Vade announces Maya Gershon as Chief Revenue Officer
Adrien Gendre
—
December 11, 2020
—
2 min read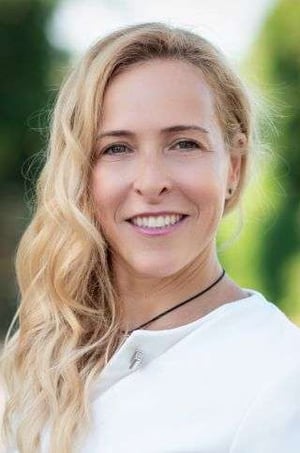 Hem (59), 11 december 2020 – Vade, the global leader in predictive email defense, today announced the recruitment of Maya Gershon in the role of Chief Revenue Officer.
Previously the Vice President of Growth at WeWork, the global provider of flexible shared workspaces, Maya Gershon brings 20 years of sales and marketing experience to Vade. Previously, she held leadership positions with major IT companies and startups, including Intel, Cisco, Keysight Technologies, Amdocs, and IronSource.

Based in Israel, Maya Gershon assumes leadership of global sales and marketing activities worldwide and reports directly to Vade Chairman and Chief Executive Officer, Georges Lotigier. Maya Gershon is in charge of accelerating Vade business development, including implementing new sales growth levers with the OEM, ISP, and channel teams and developing lead generation strategies within the marketing organization. All sales and marketing teams worldwide report to Maya Gershon.
"Our international development strategy is based on indirect sales via our MSP partners, aggregators, ISPs, and OEMs," said Maya Gershon, Chief Revenue Officer of Vade. "My goal is to accelerate this strong momentum with our partners in our existing markets and within new markets by developing effective and partially automated sales and marketing processes, resulting in a virtuous chain of new business generation for Vade and its partners."
Vade continues global expansion with first office in Israel
Israel is a major center for global cybersecurity. Under the leadership of Maya Gershon, Vade opened its first office on Israeli soil and is now positioned in the local technological ecosystem with access to Israel's exceptional talent pool.
"Nearly 100% of Israeli cybersecurity companies sell their products and services internationally," said Georges Lotigier, CEO of Vade. "With its internationally oriented market, Israel was a planned step in Vade global expansion strategy. Maya brings us her experience in international growth acceleration while being immersed in one of the world's most important cybersecurity ecosystems."
About Vade
Vade helps MSPs and ISPs protect their users from advanced cyberthreats, such as phishing, spear phishing, malware, and ransomware. The company's predictive email defense solutions leverage artificial intelligence, fed by data from 1 billion mailboxes, to block targeted threats and new attacks from the first wave. In addition, real-time threat detection capabilities enable SOCs to instantly identify new threats and orchestrate coordinated responses. Vade technology is available as a native, API-based offering for Microsoft 365 or as lightweight, extensible APIs for enterprise SOCs.
To learn more, please visit https://www.vadesecure.com/en and follow them on Twitter @VadeSecure or LinkedIn https://www.linkedin.com/company/vade-secure/.
# # #
Press contacts:
Aurélien Rouby/Laëtitia Berché
Cymbioz
+33 (0)6 70 68 49 32 / +33 (0)6 14 48 02 95