Detect dynamic phishing attacks, test your users' awareness, and get access to the latest threat data with Vade's free threat tools.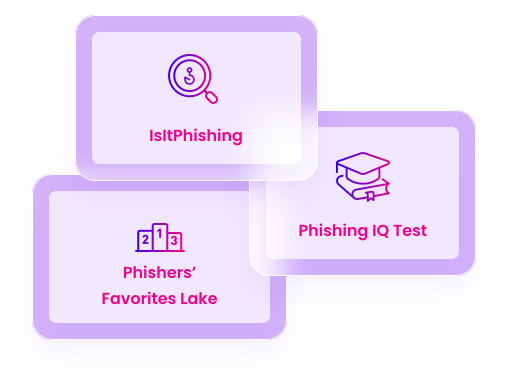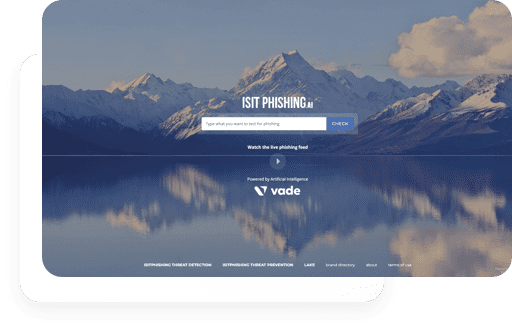 Get a real-time verdict on URLs and webpages
Is it a phishing email? IsItPhishing. AI scans URLs and webpages in real time to determine if it's phishing. Vade's filter engine uses artificial intelligence, including Machine Learning and Deep Learning, to scan URLs and webpages for malicious content.
See the latest brand impersonation threats
IsItPhishing.AI features a phishing directory that updates, in real time, the latest phishing threats by brand. You can also watch a live phishing feed to see the most recent phishing emails captured by Vade.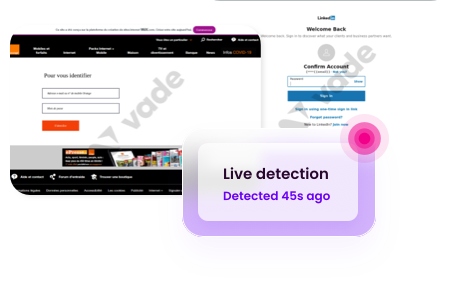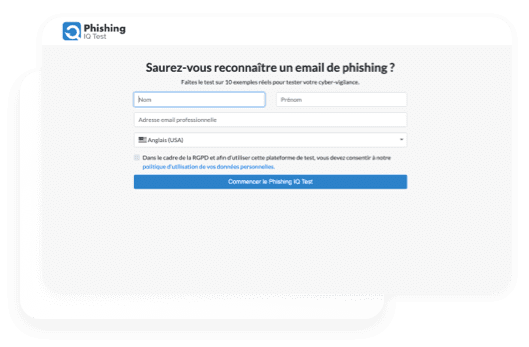 Can you spot a pishing email
Social engineering and sophisticated visual techniques can make phishing difficult to spot. Phishing IQ Test is a brief, interactive quiz that test your ability to recognize signs of phishing. Test yourself or send a test to your users to gauge their phishing awareness.