Careers at Vade: Making an impact together.
This is Vade's promise as an employer. This promise is based on 3 core pillars of our DNA: The technological innovation, having a positive impact on society and our warm and fun community of Vaders.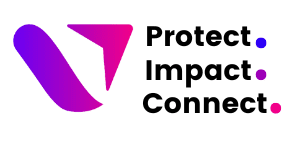 Having technological challenges.
Our sector is experiencing crucial changes to tackle the exponential increase in cyberattacks. Our ability to adapt allows us to respond to market developments and seize new opportunities that create an exciting future for the company and our employees. Through our international ambitions and global locations, we are a well-established French company that is gaining traction around the world. The technological challenges push us to stay one step ahead and drive our spirit of innovation and growth. Our ambition and passion is renewed with each project for each client.
Having a positive impact on society.
A recognized partner of economic players, we seek to make the world of tomorrow a better place by acting with them in the face of emerging threats. With products and solutions that serve public interest, our mission is a noble one that makes us proud. The autonomy granted to fulfill our mission motivates us all. Our HR policy also bears witness to our sense of corporate social responsibility. On a daily basis, it is of vital importance for our teams to maintain proximity in our human relationships. Like a quest, we are committed to defending our values, because we believe in the societal value of our role.
With a warm and fun community of

Vaders

.
Founded in the north of France where people are known to have the sun in their hearts that they don't have outside, we are more than colleagues, we form a community of passionate people who have a lot of fun working together. There is nothing better than a positive atmosphere to move forward.
We share a start-up spirit based on agility, collaboration and trust between teams.
Today, our Vaders come from all over the world and bring their unique experience and innovative approach to Vade. The diversity of roles and backgrounds feeds a daily life full of surprises. We are Vaders, we are making an impact together.
We dare to innovate
We are creative and think outside the box with the aim of delivering the best technology and the best products to serve our customers and partners. We take initiatives, we try, and if we don't succeed, we dare to try again and do better.
We strive for excellence.
We make great efforts to excel in every aspect of our business and approach every challenge with a determination to succeed through solutions that are simple, easy-to-use and relevant.
We love what we do.
We are passionate about our job and we have a lot of fun doing what we do. Our noble mission is what brings us together and we are all actively engaged and motivated by the impact we are making daily.
We grow together.
We continuously develop ourselves as a company and as individuals by collaborating and working as a team. We grow together by learning with and from each
Our vaders tell you about their daily work
Pitch your job at Vade
People are at the heart of our business. From security operations to engineering to research and development, Vade offers a multitude of opportunities to build your skills, discover new interests and exchange knowledge across departments and specializations. Find out what our employees think about working at Vade.
Offices in 6 cities, employees around the world
We go above and beyond to make our partners successful. As a partner, you'll receive the resources and support you need to market, sell, and manage Vade for Microsoft 365.