Announcing Cross-Tenant User-Reported Emails Triage and Remediation
Todd Stansfield
—
March 30, 2023
—
1 min read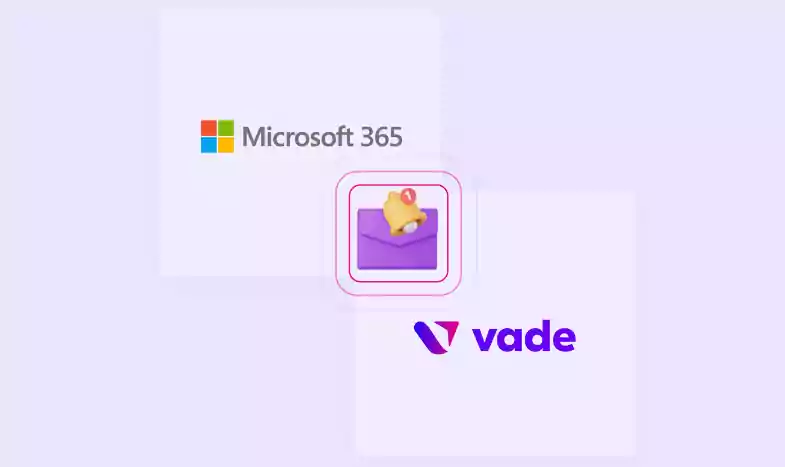 Vade is pleased to announce the release of cross-tenant user-reported emails triage and remediation. Reported emails provides a cross-tenant, aggregate view of user-reported emails in a single dashboard in the Vade Partner Portal. MSPs can quickly triage and remediate user-reported emails and similar, unreported emails across tenants in just a few clicks, saving MSPs considerable time and IT resources.
Simplifying user-based incident response for MSPs
For MSPs, the process of reviewing and remediating emails in Microsoft Exchange or single-tenant third-party email security solutions is time-consuming and complex: The emails must be reviewed individually, tenant by tenant. They are not grouped by similar emails, and they cannot be remediated from the user-reported messages dashboard in Microsoft Exchange.
For MSPs who manage multiple, sometimes dozens of clients, this is not sustainable or scalable because it significantly increases the time it takes to respond to security events. This puts both MSPs and their clients at risk.
Key benefits
Aggregating reported emails inside a cross-tenant email security solution ensures a timelier response to security incidents. With a single pane of glass for user-reported emails, MSPs can respond to and remediate user-reported emails across tenants from a central location.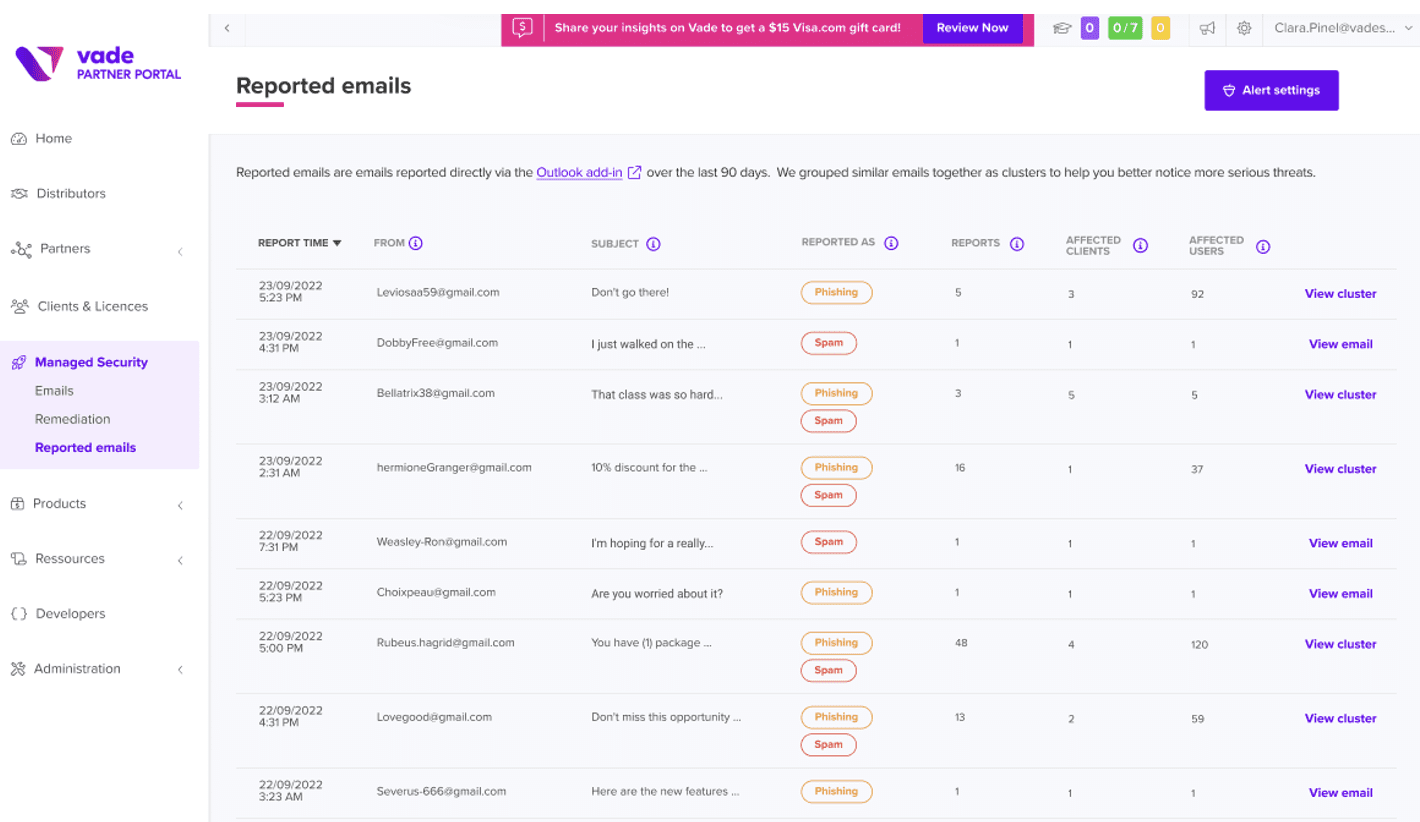 Reported emails dashboard in Vade Partner Portal
Reported emails helps you provide a complete managed security offering with the cross-tenancy your team needs to manage a portfolio of Microsoft 365 clients. The feature also solves the time-consuming task of reviewing and remediating emails on a per-tenant basis, enabling your admins to save time, accelerate response, and improve overall security.
The key features of Reported emails include:
Aggregated user reports: MSPs will save considerable time reviewing user-reported messages in the Partner Portal, rather than investigating tenant by tenant in Microsoft Exchange.
Remediation: With the ability to remediate user-reported emails across tenants from one dashboard, IT can decrease the time it takes to remove potentially dangerous messages from user inboxes and prevent those and similar emails from spreading throughout organizations.
Clustered emails: Because user-reported emails and similar, yet unreported emails are grouped into clusters (when applicable), admins can save time remediating emails in bulk, investigate suspicious yet unreported emails, and even remediate threats that have been forwarded to other users.
Reported email alerts: Configuring alerts in the Reported emails dashboard, admins can ensure they do not miss important user reports.
For more information about Reported emails feature, download the data sheet.
Subscribe to our Newsletter