Introducing Vade Remote Browser Isolation (RBI)
Todd Stansfield
—
September 19, 2023
—
3 min read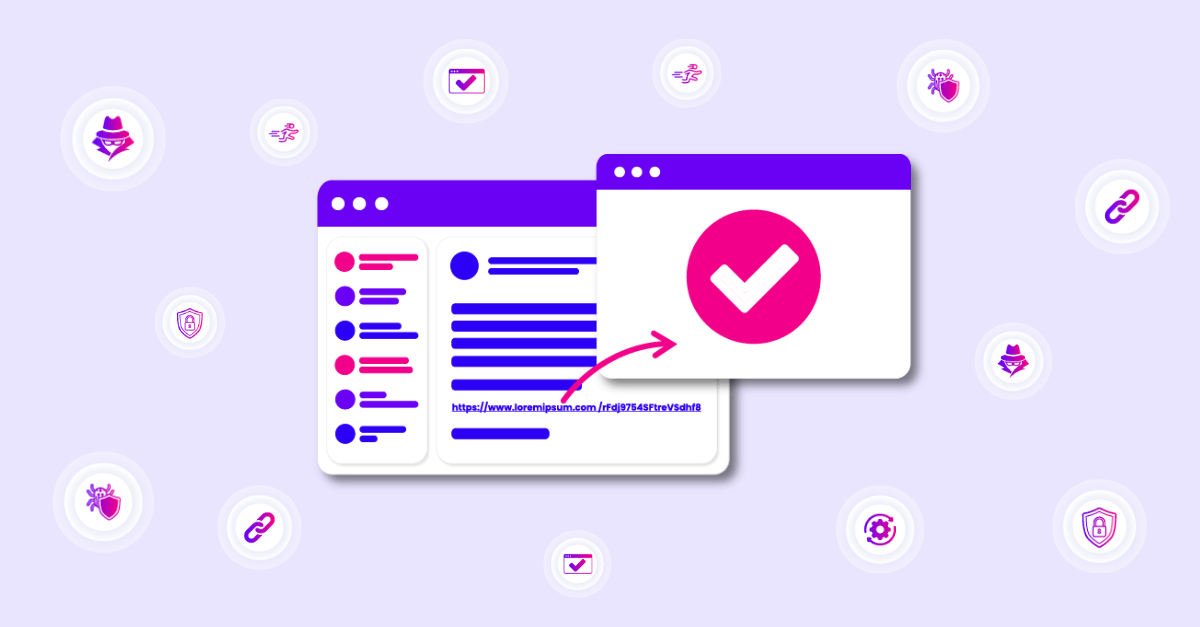 The Internet is today's workplace. Online is where teams go to work—collaborating, communicating, producing, and more. The web is also where hackers go to discover their next victim. Web-based attacks, particularly those originating from email, are among the most common and costly for organizations. Email security alone doesn't guarantee users won't visit a malicious phishing page or fall victim to a malware download. Vade has introduced Vade Remote Browser Isolation (RBI) to provide robust protection that extends from mailbox to browser. An advanced solution, Vade RBI enables users to work online safely, securely, and without the risk of compromise.
In this post, we present Vade RBI and explore the features, benefits, and advantages of our latest product.
About Vade RBI
The latest add-on to Vade for M365, Vade RBI is an advanced RBI solution that offers robust threat protection from mailbox to browser. With this new product, you get an innovative and powerful solution designed to keep your employees safe from browser-based attacks that originate from email—from credential harvesting, to drive-by downloads, to cross-site scripting, and more.
Vade RBI uses fast pixel technology to instantly launch a secure container when users click a potentially malicious link. Virtualizing the web session via a remote server, the solution enables users to browse unknown websites with little-to-no latency whether on a laptop or mobile device.
Vade RBI protects against all types of malicious attacks—including zero-day phishing, malware, and ransomware—and blocks malicious downloads, compromising uploads, and sensitive data leakage. The RBI solution combines Vade's AI-powered phishing protection with instant deployment capabilities, making it easy for businesses of all sizes to layer their security, staying one step ahead of cyberthreats.
The solution also provides a low-touch alternative to the time-consuming responsibilities of network administration. Vade RBI automates the initial whitelisting and blacklisting of websites and refreshes them continually and automatically. It also makes it easy to customize these lists as desired.
Vade RBI reinforces Vade's commitment to protecting businesses from today's most sophisticated threats—unknown or known. Designed for companies of all sizes, the solution secures how modern teams work.
The new threat landscape: the case for RBI technology
Email is the top vector for cyberattacks, but the real damage of a phishing email often takes place via the browser. The widespread use of mobile devices also makes it harder for users to spot a threat that reaches their mailbox. Consider these statistics, which help explain the prevalence of email-to-web attacks and their efficacy.
Phishing
While Vade detected more than 1.1 billion phishing emails in 2022, we also

detected nearly 275,000 unique phishing websites

over the same period.

A single phishing website can host dozens to even hundreds of unique phishing URLs.
Vade has detected a growing trend of hackers hosting phishing pages on high-reputation domains that traditional email filters view as safe.
Phishing is the most common cyberthreat and effective source of initial compromise. Phishing campaigns can result in credential harvesting, malware distribution, account takeovers, and more.

According to Verizon's Mobile Security Index 2022

, 18% of phishing emails clicked come from a mobile device.
Cyberattacks target mobile devices
Vulnerability exploits via web application
Malware distribution
Vade RBI allows users to visit unknown and potentially malicious websites safely, securely, and without risk of compromise. It also allows IT teams to utilize layered security best practices without time-consuming intervention or restrictive policies and oversight.
As a technology, RBI is part of the zero-trust security framework, which proactively stops cyberattacks before they happen—an alternative to the reactive approach of traditional security measures. Vade RBI is designed to stop attacks before they happen, allowing you to save precious time to reinvest into other priorities.
Vade RBI: uncompromising protection for a compromising world
The Internet is the new workplace—the place where your teams go to work and where you create value for your business and clients. Here, mobile device use is widespread, and communication happens on the fly. Yet with this greater flexibility comes heightened risk to user and business data. Vulnerabilities are common. Mobile devices make threats harder to diagnose. Email-to-browser security is essential to protect against the cyberthreats that hunt for your vulnerabilities and bypass standard security measures.
Vade RBI is a must-have for businesses looking to improve security without limiting productivity. As an add-on to Vade for M365, it provides powerful and extended protection from mailbox to browser—regardless of where work gets done and on what device.
Subscribe to our Newsletter