How to Prevent Phishing Attacks
Adrien Gendre
—
June 08, 2023
—
3 min read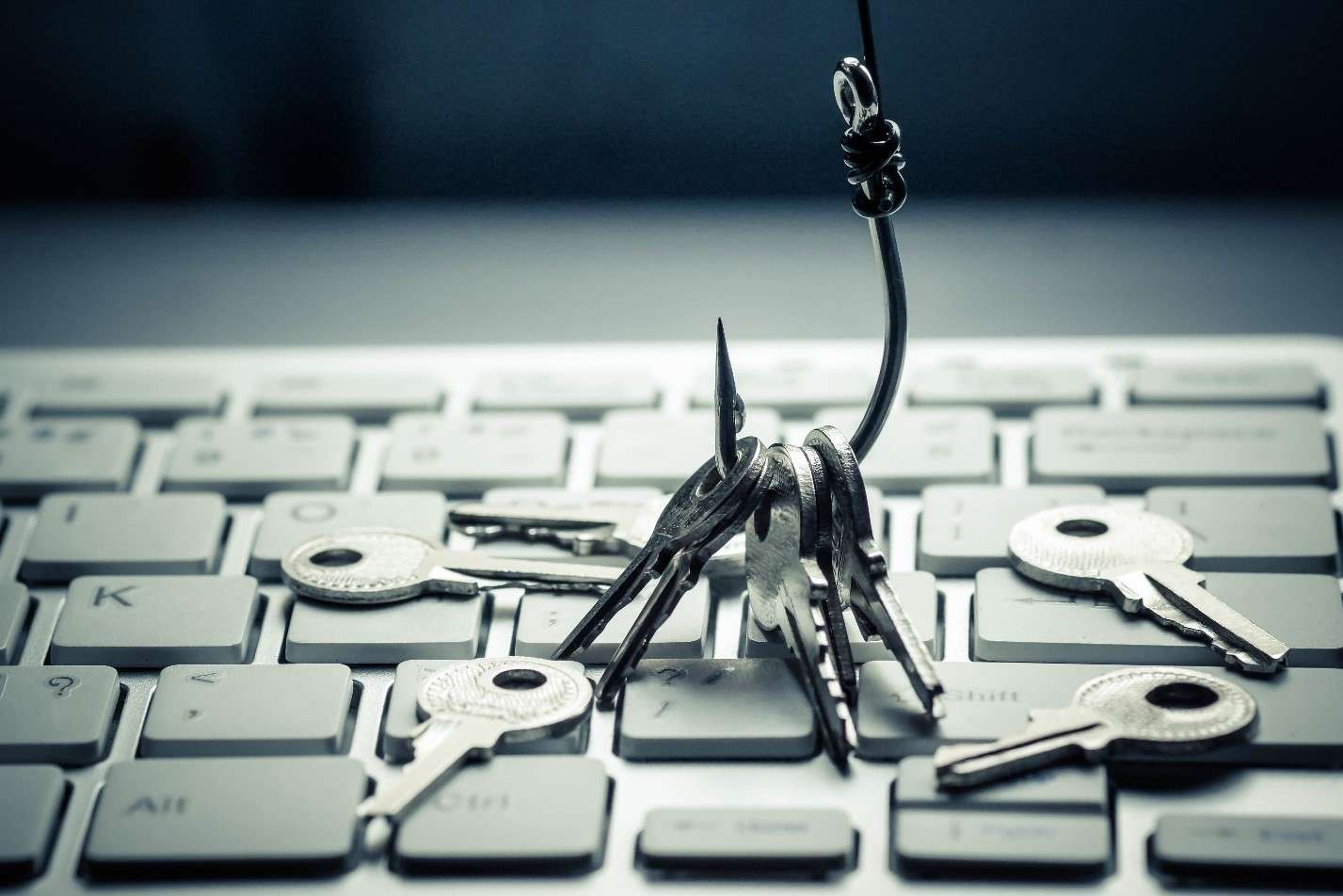 Phishing is the most common cyberthreat and the leading cause of initial compromise. Hackers impersonate trusted brands to dupe unsuspecting employees into divulging account information or downloading an attachment infected with malware. That's why knowing how to prevent phishing attacks is key to your cybersecurity playbook.
In this post, we detail how to protect your business and clients from phishing attacks.
How to prevent phishing attacks on your business and clients
To prevent phishing attacks, you need protection that continues throughout the lifespan of email. That calls for acquiring an advanced email security solution that can carry out four essential security functions.
1. Timely and precise incident response
Detecting phishing threats is an important protection measure in email security. Still, it acts a single layer in your security posture that hackers can evade. No cybersecurity solution detects 100% of threats. That means, without the proper tools, technology, and visibility to respond quickly and precisely to threats that bypass your initial defenses, you're left vulnerable. And this exposure tends to occur with the most advanced threats, at a time when every second magnifies your risk of compromise.
That's why incident response should be a foundational aspect of your email security. You should have the visibility to see and anticipate security events across your tenants and users. You should also have the tools to remediate potential threats at scale. And you should have threat intel and investigation tools that improve the efficiency and thoroughness of your assessments.
Vade for M365 puts incident response at the forefront of your security strategy. It offers several features to enhance your capabilities. This includes a cross-tenant dashboard for triaging and remediating user-reported emails. Similar reported emails are clustered with similar, non-reported emails. Admins can remediate threats across tenants with just a few clicks, including emails that have been forwarded to other users.
[Related Content]: Why Users Should Report Emails, and How to Manage Them When They Do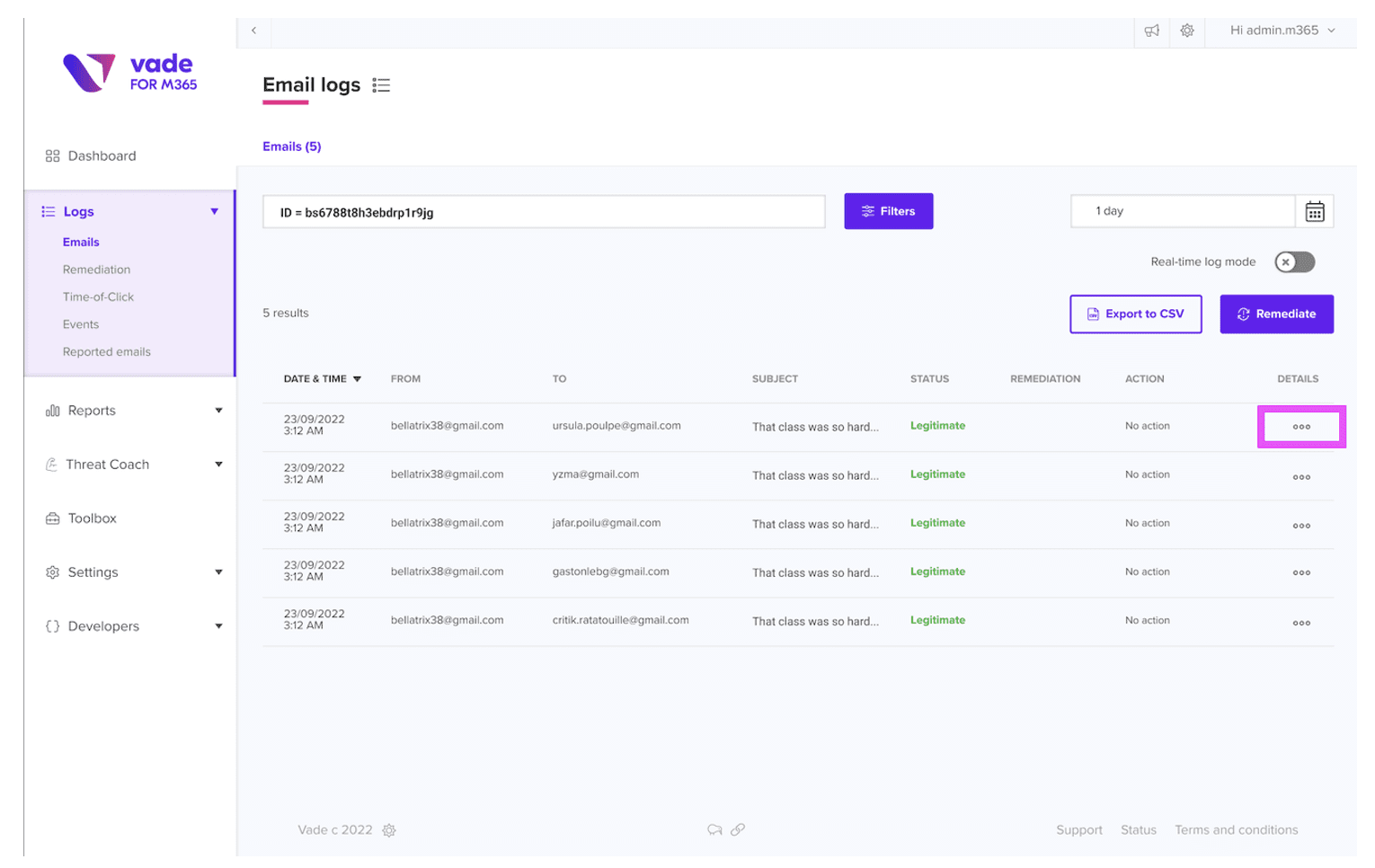 Vade for M365 cross-tenant dashboard
Vade for M365 also enables admins to gather and cross-check forensic evidence with no risk of exposure. File Inspector analyzes PDFs and Microsoft Office files for evidence of phishing and malware. Vade for M365 also injects live, data-rich email logs into any SIEM, SOAR, or XDR to consolidate intelligence in a single pane of glass.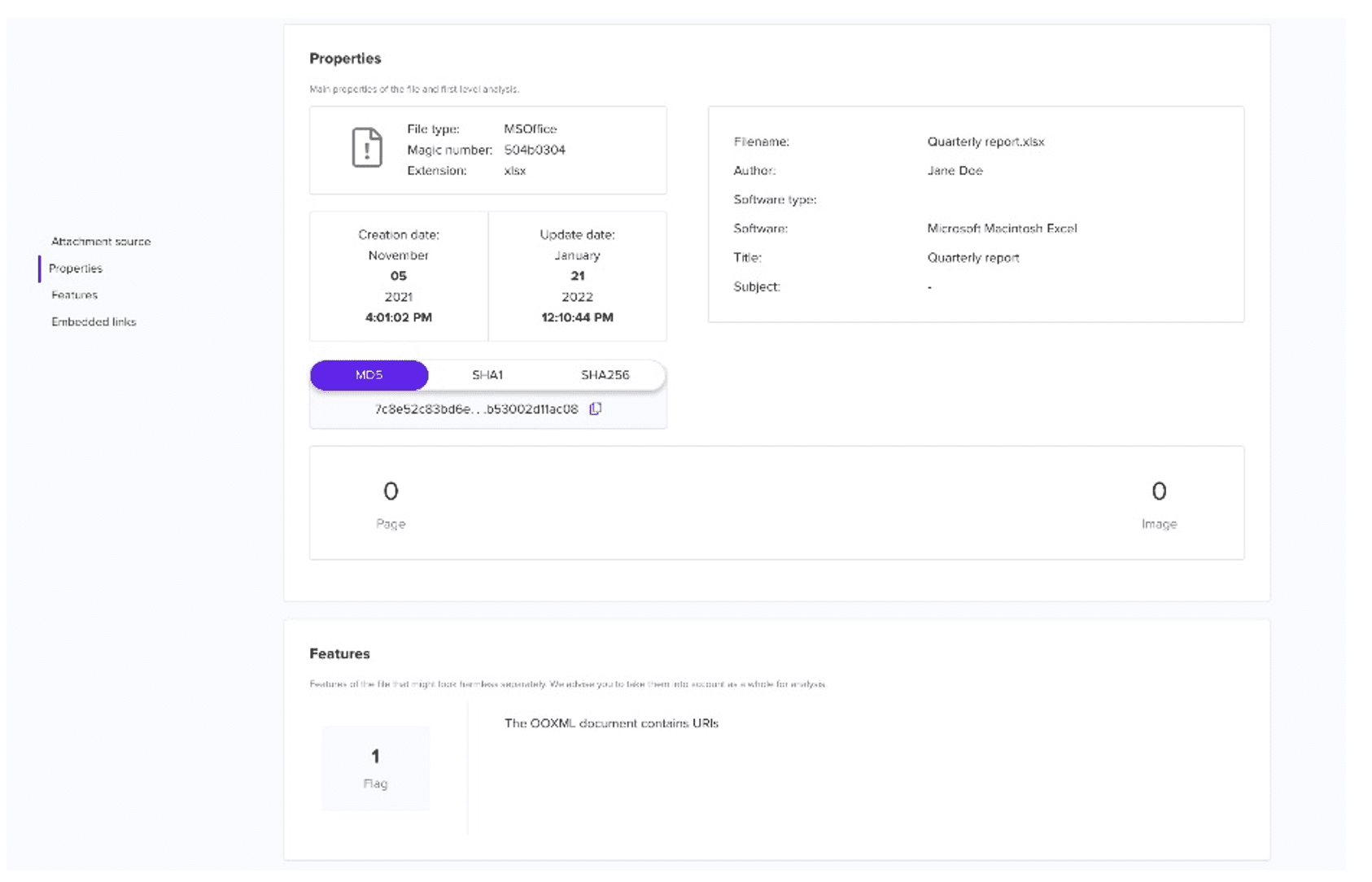 File Inspector in Vade for M365
2. Focus on threat detection
Threat detection is essential to email security and the prevention of phishing attacks. Collaboration suites like Microsoft 365 and Google Workspace provide threat detection capabilities. While useful, these fall short in catching dynamic and advanced threats. That's why you need to supplement this basic email security with a third-party solution.
[Related Content]: 5 Questions to Ask When Choosing an Email Security Solution
When shopping for an email security solution, look for technology that protects against text- and image-based phishing threats, layers security onto native tools, and leverages both machine and human intelligence. All are necessary for effective detection.
Vade for M365 uses a combination of solutions to enhance the accuracy of our AI engine, which powers threat detection throughout the lifecycle of an email. This includes:
Multi-layered AI algorithms - Machine Learning, Natural Language Processing, and Computer Vision algorithms that detect known and unknown text- and image-based threats.
Data – Vade for M365 draws on email traffic from more than 1.4 billion protected mailboxes to improve the accuracy of its AI filter and detection capabilities.
Human inputs – As our team of data scientists optimize our AI algorithms, cybersecurity analysts choose the right data to feed them. Meanwhile, millions of daily reports from our vigilant users contribute to this process.
3. Prioritize user awareness training
Phishing awareness training is another valuable measure to prevent attacks. The goal of any training program is to change user behavior by replacing bad habits with good cyber hygiene practices. While phishing education isn't a new solution, advancements have made it effective and sustainable. Still, not all phishing training programs provide equal value.
While you can offer your own phishing awareness training, best practice is to acquire a third-party solution. It's important to pick solutions that personalize training, so education matches the context of users. This increases the relevance of learning, the ability for users to retain it, and user engagement. Also, look for solutions that administer automatically and continually. That ensures that education outcomes don't depend on the bandwidth of your busy admins.
Vade offers advanced phishing awareness training. Vade Threat Coach™ personalizes phishing awareness training so it reflects the brands users regularly interact with. It also administers this education automatically any time a user encounters a phishing threat, 24/7/365.
4. Leverage user reporting
While training end users is important, so is empowering them to contribute to your cybersecurity. That means giving them the ability to report suspected phishing threats. This allows users to apply their education and become an active participant in your security strategy. Your business benefits from a continuous improvement loop that reduces the risk of compromise.
Vade for M365 makes it easy for users to report phishing threats and for admins to remediate them efficiently. For example, using a unified dashboard, admins can remediate all instances of a reported threat with similar, unreported threats across tenants with a few clicks.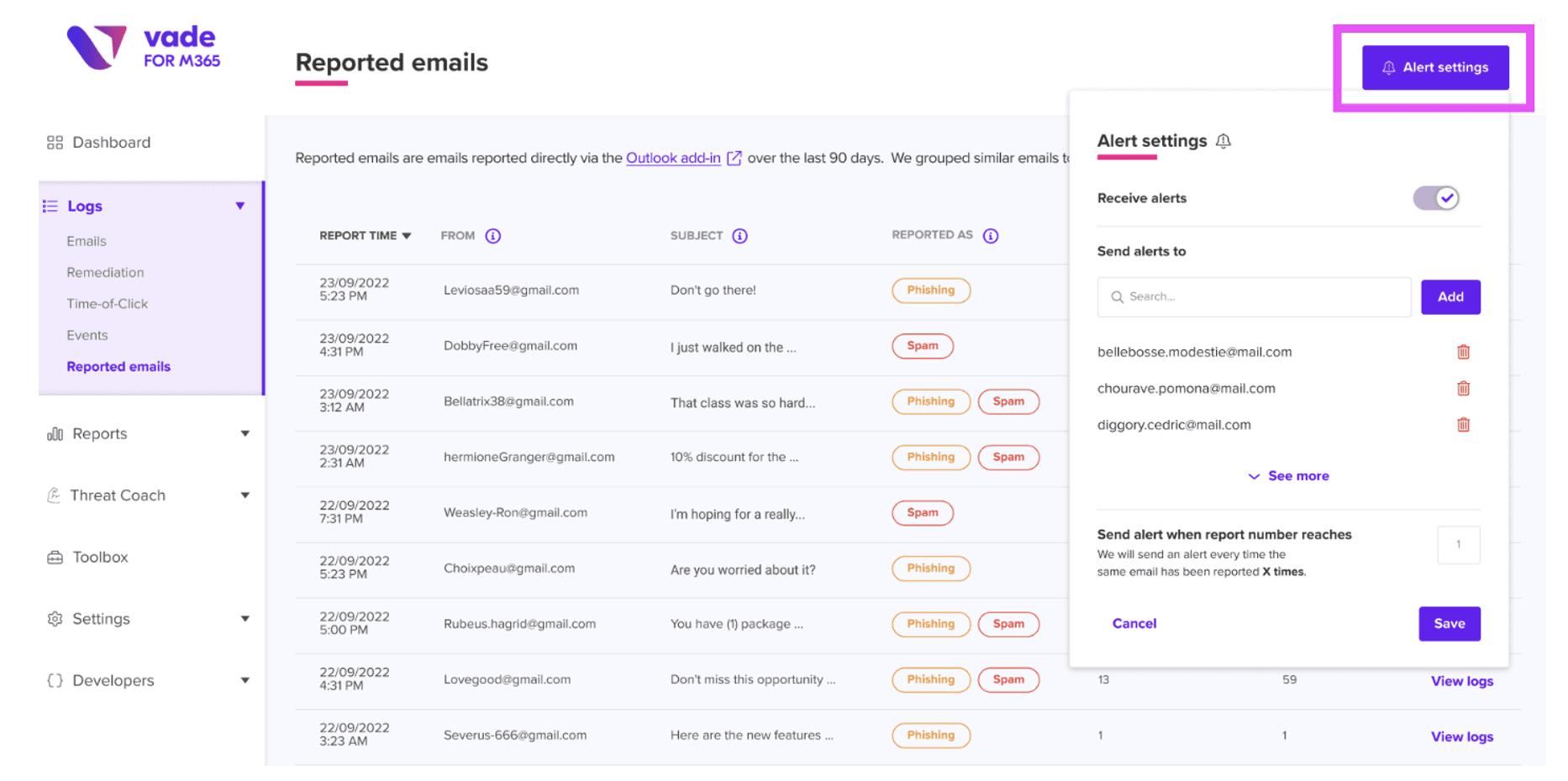 Reported emails in Vade for M365
Discover more on how to prevent phishing attacks
To discover how Vade for M365 can help you improve your protection against phishing attacks, take a guided tour of the solution.
Subscribe to our Newsletter