MSP Cybersecurity
New Feature! MSP Response Helps MSPs Operationalize Managed Security
Natalie Petitto
June 16, 2021
8 min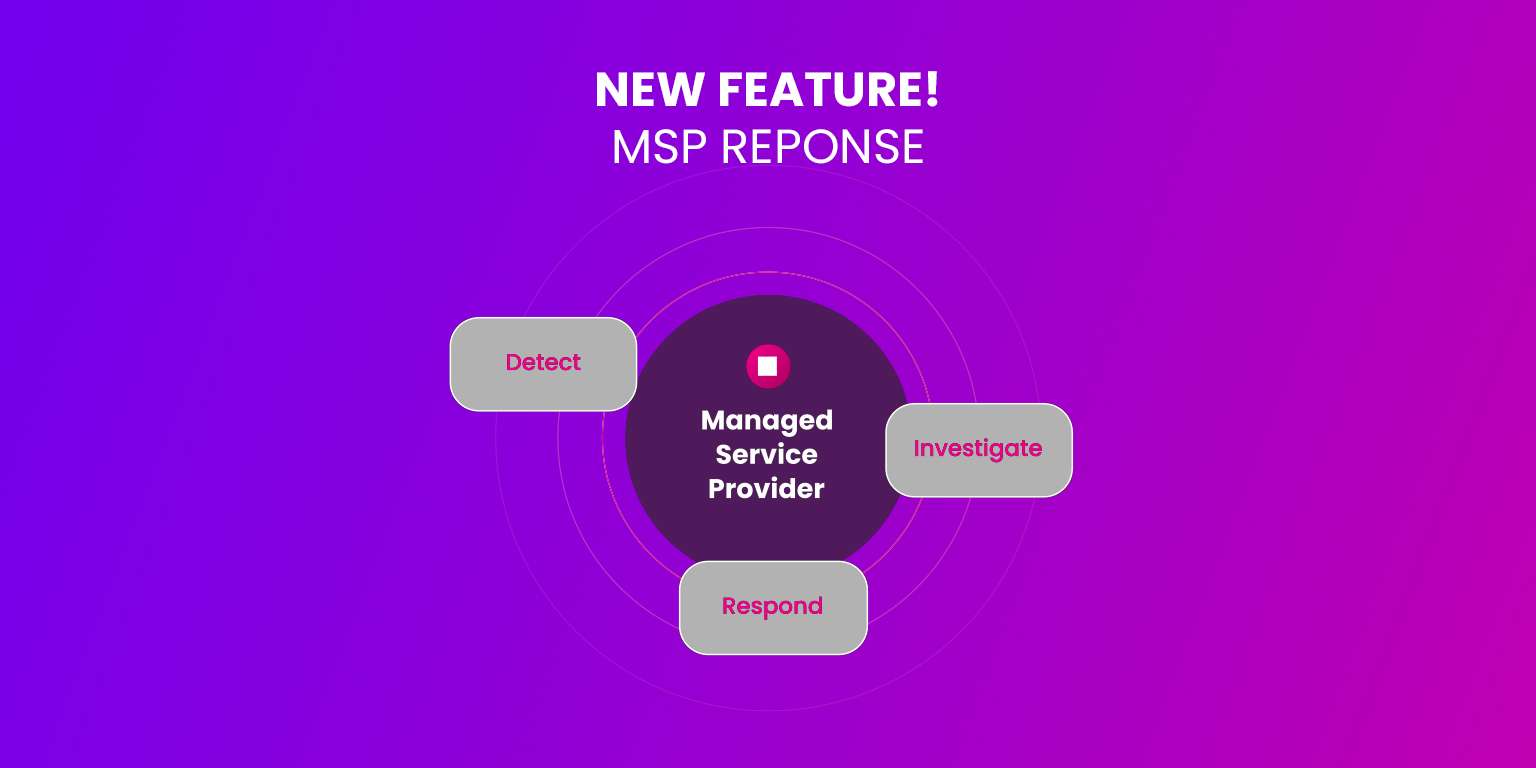 We're thrilled to announce that our latest feature for Vade for M365 is now live. MSP Response centralizes Vade for M365 tenants in a unified dashboard in the Vade Partner Portal. Designed for busy managed service providers, MSP Response is a global managed security solution that will help MSPs operationalize their managed security services for Microsoft 365.
Investigate and respond across your client base
The volume of email threats targeting Microsoft 365 environments is at peak levels. Investigating and responding to threats across a broad client base is time-consuming and counterproductive. And because cybercriminals often target multiple organizations at once, MSPs must investigate whether a threat is lurking in more than one Microsoft 365 tenant.
MSP Response solves this challenge by aggregating email logs from all Microsoft 365 tenants in a single location. With advanced filtering capabilities, MSP Response enables MSPs to identify whether a threat has been delivered to more than one client and remediate with a single click.
Key features
Deliver managed services from a single dashboard:

Manage all your Vade for M365 tenants and provide incident response services from a unified dashboard in the Vade Partner Portal.

Identify threats across tenants

:

Cross-tenant email logs provide an aggregate view of all your clients' email logs in a single location, allowing you to search for and identify threats across Vade for M365 tenants.

Remediate emails across your client base:

Malicious emails that have been delivered to more than one client can be remediated with a single click across your client base, a cross-tenant approach to incident response.
Benefits for MSPs
MSPs are a core component of our product strategy. Vade develops new features with a focus on helping MSPs grow their managed security services without needing to add to their headcount or budget.
For busy MSPs, the process of investigating and responding to threats on a per-client basis is a time- and resource-intensive endeavor that pulls MSPs away from core business operations.
MSP Response streamlines this process by aggregating all client email logs in one dashboard and providing a one-click method of cross-tenant remediation. It will help MSPs:
Get a holistic view of security across their client base.

Build a scalable managed security service with a single solution.

Reduce time to respond to emerging threats.

Free up valuable IT resources.
MSP Response is fully integrated with Vade for M365 and the Vade Partner Portal—available to all partners with no add-on costs or licensing fees. If you're a Vade partner, you can login to the Vade Partner Portal today and start using the feature—no setup or configuration required.
Learn more about MSP Response
Subscribe to our blog alerts